I've always been someone whose been careful with money. I started saving for college from an early age, shopped for deals and made personal spending rules. As an adult, I keep the same priniciples and my wallet is often full of giftcards to different places. Today, I emptied my two oldest giftcards-$30 to Gamestop.
4 Years ago one of my friends gave me a $20 giftcard to Gamestop for Christmas. For my birthday she gave me a $10 giftcard. I always held onto them wanting to save them for a game I really wanted and (would be) broke and not able to pay the $30 for a new game. It's been 4 years and today I finally used it. Last weekend I played Pokemon Guardian Sign for the DS and loved it. Thus my interest in playing a new Pokemon game was renewed. I wanted to get another game (Mystery Dungeon), but gamestop no longer sells many used DS titles with the release of the 3DS. So, Pokemon White 2 it was!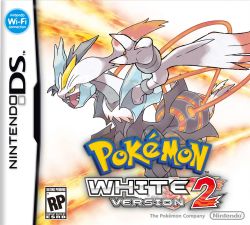 I haven't been to a gamestop in about a year, so seeing the new WiiU and other games was surreal. I grew up in the time of the Super Nintendo and to see how far Mario has come is crazy. I felt old being there. As I was paying for my game via giftcards, the cashier commented on how old they were. One featured the Golden Compass (so you KNOW its old) and since they're forever good, I got my almost free game J

What's the longest you've ever held onto a giftcard for?